Welcome to The Hearing Center
At The Hearing Center, we provide complimentary hearing evaluations, expert counsel, hearing aid sales, and precision fittings to help individuals throughout the Roanoke, Virginia area enhance the quality of their lives through better hearing.
We opened our doors in 1999 and are part of nationally recognized Hollins Communications Research Institute, a 501(c)(3) nonprofit organization. This nonprofit status enables The Hearing Center's team to provide a distinct level of service and know-how to help individuals optimize their hearing.
Our work as a nonprofit center also includes researching new hearing technologies, enhancing the diagnostic accuracy of hearing evaluations, and improving the effectiveness of hearing devices.
When you visit The Hearing Center, you'll find a welcoming, caring environment where there is no pressure to purchase anything. You'll meet our expert team and learn how we provide you with Better Solutions for Better Hearing. We invite you to contact us at 540-265-5665 or send an email to schedule your complimentary hearing assessment.
About Our Nonprofit Hearing Center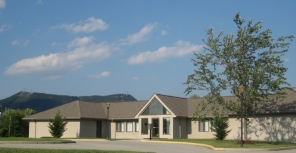 We measure success by our ability to improve the quality of life for clients through better hearing. We ensure you always benefit from the best hearing aid choice to address your specific hearing needs - at the best possible pricing. Our team stays up to date with the newest hearing aid technology to provide...

Quick LINKS